Coronagon Infinity
Opens the door.
I love King Gizzard and the Lizard Wizard.
I love the stupid name. I love the music even more. My fandom of their music only goes back a couple years, but they are worthy of a deep dive. I love discovering artists with a deep catalog because if something doesn't click there is something else to try. When a band really clicks it just means more new music to discover by them. (Deep catalogs can also me help fill out a new playlist because there's always an Animal Collective or Stereolab song I can sneak in.) In 2016 they released what may be their finest work, Nonagon Infinity. Nonagon Infinity is a concept album designed to be played as an infinite loop. Each song blending into the next to create the effect of one long song that never ends as the last song blends in to the first song. Perfect for the era of streaming, you can set it to loop and just let it play until you notice it's maybe the third time you've listened to it in a row. It's so well crafted you could set a single song on repeat and it loops perfectly into one even longer song. I can't recommend it enough. If you enjoy psychedelic prog-rock with a touch of metal I recommend you take the dive.
I bring up Nonagon Infinity because I wanted to pun it's name with the coronavirus and the pandemic we are currently living through in the United States (and hope you listen to it because people should enjoy things that are good). COVID-19 is currently wreaking absolute havoc on the city I live in, Houston, TX. ICUs in Houston are operating at over 100% capacity and we only have the largest medical center in the world. If things are this bad here I can only imagine how bad they are in places that don't have THE LARGEST MEDICAL CENTER IN THE WORLD. Like Nonagon Infinity the coronavirus and our handling of it seems as if we are in a constant loop. A never ending ride I only just realized I was trapped in and this isn't a well crafted masterpiece by some Australians.
I've been back at work for almost a month now. That's when my "Coronagon Infinity" looped back to the beginning. Only this spin I know I have been exposed to the virus multiple times. I know this because the people who had/have the virus have told me so. I am still going to work everyday because I don't really have any other choice. My reduced salary and medical costs changed my financial situation and I am living check to check for the first time in a long time. My situation isn't as bad as it is for the people who died for the food I eat or the people who work for me and with me. There are people who live paycheck to paycheck and have to expose themselves everyday to provide for their families. I don't know when I will be able to visit my family again, but I will do what I have to to protect them from getting sick. I can only protect them by staying away from them. I have to work because my job impacts the lives of the people I work with. I can't ask them to stand on the front lines and not be there with them.
My job closed early in the pandemic and got the go ahead to reopen in early June, so we did. Gov. Greg Abbott decided reopening Texas for business was more important than making sure the virus didn't spread and now we are all suffering for it. He isn't alone in this, we have failed on every level. The President cares more about how he is perceived daily than doing anything to stop the one thing he will be remembered for (132,000 deaths as of today). Abbott stopped cities (mine) and counties (MINE) from instituting rules that may have slowed the spread because it may have delayed his reopening push. This cocky motherfucker was so proud of himself he touted our "abundant" hospital space just three weeks ago. It's fun to say history will not be kind, but the present hasn't been kind either. Right now: Hospitals are over capacity and essential workers are exhausted and exposed. Almost half of the country is jobless and some of those jobs may never come back. The federal government thought $1,200 was enough to survive and is now on a two week recess as cases and deaths continue to climb. A certain senator from Kentucky wants to give your employer a five year shield on being sued for giving you the virus.
Again, ALMOST HALF THE COUNTRY IS JOBLESS.
We shut down the country in late March so we would not end up where we are today and now it feels like we are back at the beginning of this all over again. I am hoping we shut down again. I know that means even more layoffs and even more loneliness and isolation. I don't think my job can survive another shut down, but hopefully WE survive because we have the courage to shut down again. Maybe we get another $1,200. Maybe we finally do something to get out of this loop. Coronagon Infinity.
IN OTHER NEWS
This is the first real post here and I hope it's a preview of what to expect. I'm unreliable and fickle so I can't guarantee what future me will feel like doing. (I hate him.) I do want to share more music related things so I want to share a very very recent obsession of mine, west-African Highlife. I will not pretend to have a deep knowledge or any expertise on the subject. Highlife originated in Ghana and eventually became very popular in other west-African nations like Nigeria. If you like Vampire Weekend now you can hear who they ripped off. I want to share some highlife tunes I am currently enjoying:
Gentleman Mike Ejagha - Nyelu Nwa Ogbenya Aka
Cardinal Rex Lawson & His Majors Band Of Nigeria - Osima Owuari (Kalabari)
Cardinal Rex Lawson & His Majors Band Of Nigeria - Seah Nene
BONUS PICTURE OF THE WEEK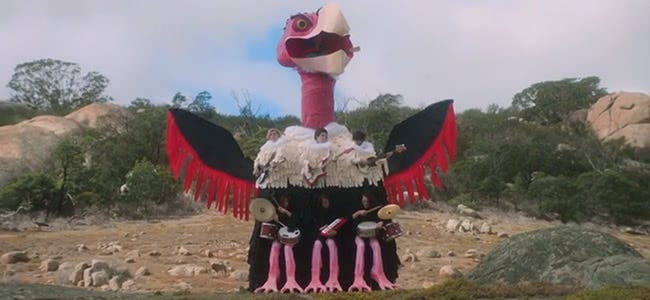 -Joseph
You can hear me on the Twostonians Podcast usually bi-weekly, but don't hold us to that.
DISCLAIMER - All views, thoughts, and opinions expressed here or anywhere are my own and do not represent the opinions of any entity whatsoever with which I have been, am now, or will be affiliated or employed.