Don't Worry About It (Be Happy)
We have failed at everything.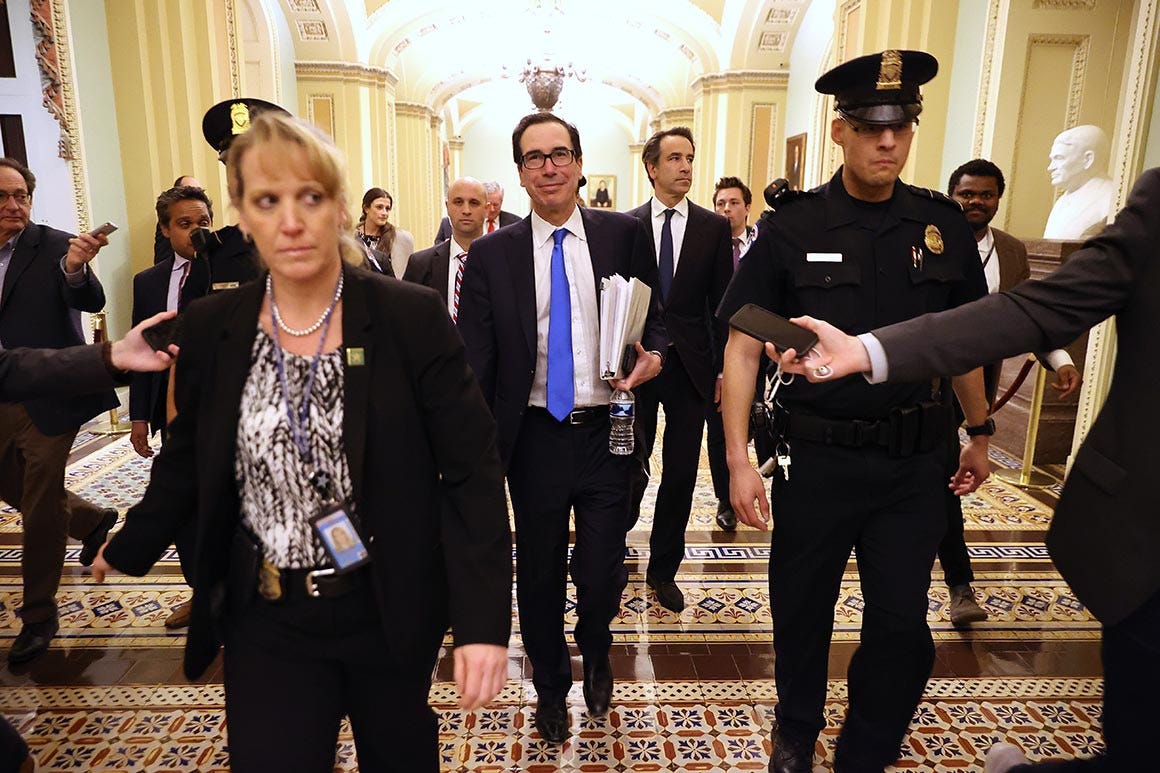 Photo: Politico
The stimulus package that passed in March when the pandemic first began was an epic failure that succeeded in making most Americans feel like the government was taking care of them when the opposite was true. When the $2 trillion stimulus package passed in late March most Americans were given $1,200 to help ease the country into a lock down no one had predicted. The $1,200 was a band-aid meant to assuage taxpayers while the big money was given to friends of the President and the donors of the people elected to represent us. Part of that enormous stimulus was the Paycheck Protection Program. Meant to help small businesses keep employees on their payrolls, the program has been met with fraud. We are only 5 months removed from its passing, but there have been more than 30 confirmed cases of fraud thus far.
That's right, we are 5 months removed from the last significant action our government has taken to protect us from financial ruin. We have a debt crisis on the horizon and the president would like you to believe it was he who gave us the $1,200. The reality is a group of rich people decided to give us just some of our money back and kept the rest. What else did they do with our tax dollars? They bailed out the airline industry and are planning to do it again. Will that check be cut before you see another $1,200? My guess would be yes. Last week, I asked if we are ready for what is going to happen next because our government is not. Republicans openly hate the federal government, but will pull every dirty trick in the book to maintain control of it. I saved this link on Friday, because I knew there would not be a new deal and congress would just end up going home for the weekend. The people in charge are not scared enough about what will happen next, because we have not done enough to make them scared.
In April, the first of multiple stimulus proposals offering households $2,000 a month until the pandemic ended were announced and so far none have been seriously debated or considered. We have known since April that states are going broke and I think the best solution to fix that would be to just give people money. Americans spend most of their money on three things: Housing, Transportation and Food. Stagnation and inaction here will only end more lives, but stagnation and inaction is the official policy of the conservative government. The President is willing to do anything to get reelected so this weekend Trump signed Executive Orders that aren't designed to help anyone but himself and it's probably going to work. Most Americans do not understand how the government works and don't care to learn. I'm also beginning to think Trump's coup to remain in power indefinitely has already happened and we now live under occupation. He has successfully leveraged our racial apartheid system to wreak havoc on our government and the media and I don't think the results of the next election will matter. He probably has no idea he has already won.
The lack of action on getting money to Americans and NOT corporations will have huge ramifications that the people in charge are not ready to hear or maybe they just don't understand or maybe they just don't give a shit. When we are out of money to buy food we may be forced to eat the wealthy. I hope they're ready.
In Other News…
I'm back on my bullshit again.
I've dealt with depression and anxiety issues for the last 15-20 (30???) years and it seems to be getting worst right now. I've been single for just over a year now and I'm falling into the same trap I always do when I have been single for this long. This is the point in my post-breakup cycle where I begin to pick myself apart and resign myself to the fact I will die alone. Couple this feeling with the current pandemic and I don't know how long I will be in this particular rut. I have mentioned this before on here, but I think Twitter is making me even more depressed. I am going to try something different and I have decided to delete it from my phone. I'm not leaving the platform entirely, but this is the start of that process for me. I can tell I am addicted to it and the only way I am going to start feeling better about myself is to stop going to places both real and virtual that make me feel like shit.
I don't want Kevin Durant to come for me or my next partner.
LINKS
Coronovirus is still wreaking havoc on my state and Vox's Nicole Narea has a great breakdown of "How coronavirus devastated Texas's vulnerable borderlands.
I think about the death of Brad Renfro from time to time and I could not help thinking about him while reading this article about sack of shit Bryan Singer in The Hollywood Reporter.
Slate has the best breakdown of Trump's failings during the pandemic it's must read.
Jack Mirkinson at Discourse Blog Can't Stop Thinking About the Bat That Did This.
Picture of the Week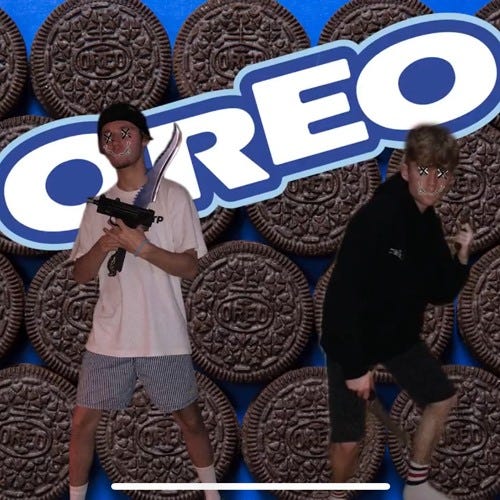 Photo: Trouble Brooks
-Joseph
You can hear me on the Twostonians Podcast usually bi-weekly, but don't hold us to that.
DISCLAIMER - All views, thoughts, and opinions expressed here or anywhere are my own and do not represent the opinions of any entity whatsoever with which I have been, am now, or will be affiliated or employed.