Gone.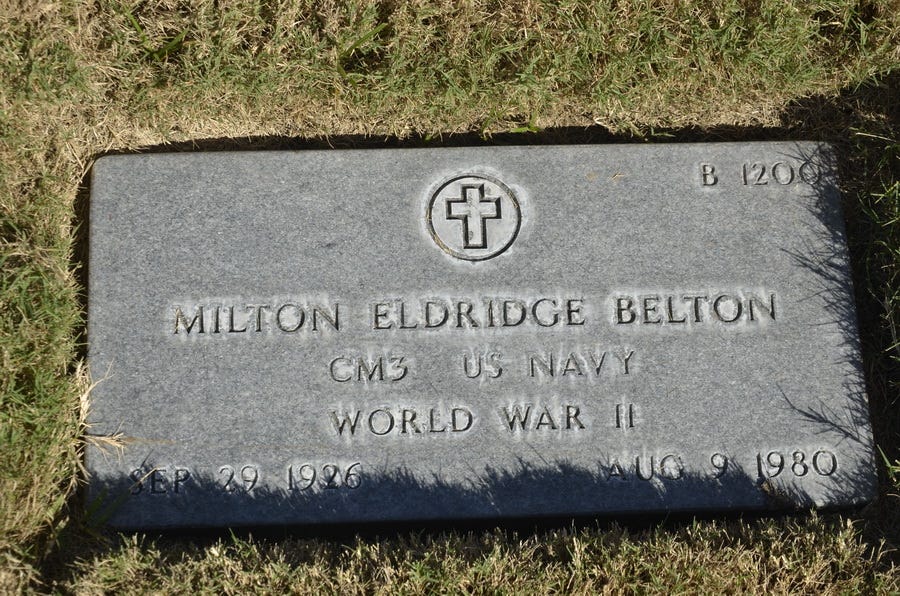 -Milton E. Belton was my maternal grandfather and he died 2 years before I was born.
I've been 37 years old since my last birthday.
I am thankful I have managed to make it this long and I wonder how much time I have left. My father passed away when he was 46 years old and his father passed away at age 32. My maternal grandfather, Milton E. Belton, passed when he was 52 years old. I feel I am likely closer to the end of my life than I am to the middle of it. Maybe I'll have longer? Who knows. I don't intend to spend the rest of my life attempting to avoid the end of it. Death is going to happen and I plan to enjoy every moment I have. It may seem foolish to be my age and thinking about the end, but living during a pandemic and having outlived a grandfather by 5 years can fuck you up. It feels like so many people are dying right now it 's made me think of those who have died before my time.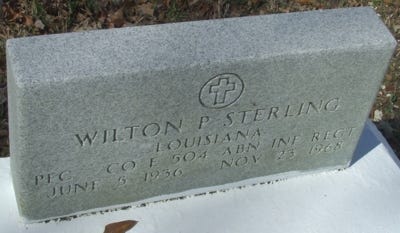 -Wilton P. Sterling was my paternal grandfather and he died 14 years before I was born.
My mother would take us to visit her father's grave when we were children and he's buried at Houston National Cemetery, the same cemetery my father is also buried. The gravestones pictured above can be found on www.findagrave.com. The photos here were taken by people I do not know and with no relation (I assume) to my family. My best guess was that there are people who go to national cemeteries and are creating a catalog or record for the internet. My dad's tombstone has yet to be photographed, but he is listed on the site. I found my uncle on the site as well, my Uncle Chester A. Guillory who was a veteran like my grandfathers and my father. His body rests at the Saint Joseph Catholic Cemetery in Elton, LA.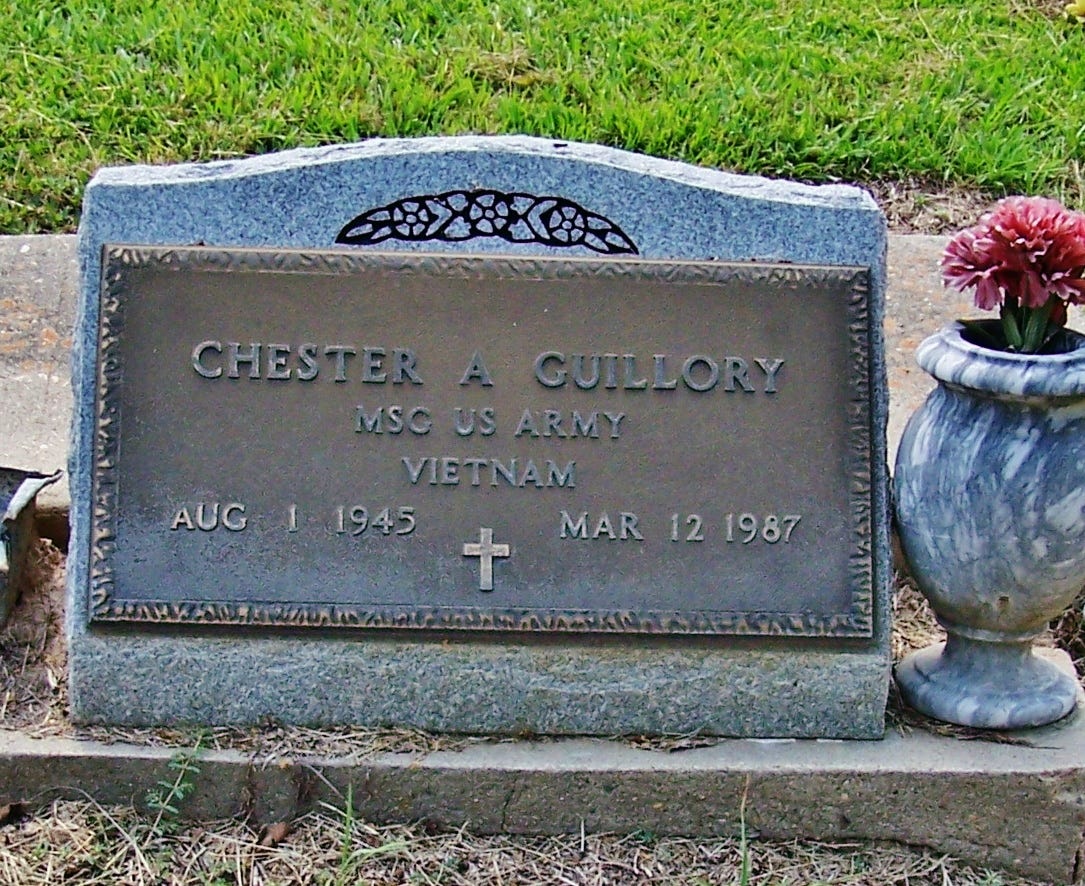 -Chester A. Guillory was my uncle and he died when I was 5 years old.
I will admit to being surprised at the graves of my family members I was able to find. I found both of my paternal-great-grandparents, Frank and Viola Guillory. My father and my other deceased uncle are listed, but their images are not yet on the website. I may put them there myself, but I am unsure. Until I stumbled upon these pages I wonder who did they matter to. I know there was a person who took the time to take the picture and upload it, but they didn't know that it was Chester who gave me my first radio or that he died of a heart attack after mowing his grass one hot afternoon. They didn't know that Uncle Chester was the first person I loved that I remember losing and he would only be the beginning of those losses.
I am also sad about the graves I could not find. I couldn't find my godmother who is my mom's sister, my Auntie Joyce. My memories of her being all I have left. I appreciate the people who take these pictures. Finding and researching these graves made me appreciate the stories about the people they were. Because ultimately the only physical thing that is left of them are the tombstones and these pictures. These pictures take me there and they gave me another way of honoring them and remembering them. One day these pictures may be all that exist.
Links
Politico has a profile of Harris County Judge Lina Hildago.
Texas Monthly has a this great piece on Vivian Stephens the black woman who founded the Romance Writers of America and was erased like so many before and after her.
The Daily Beast has a this on the bullshit Masai Uriji had to endure because…
Right Wing Watch has this on the dangers of QAnon.
In other news…
This is the last time I will update this for a while. I don't like being on the internet and I would like to live my life as offline as possible moving forward. Thank you to the three people who read this.
Picture of the Week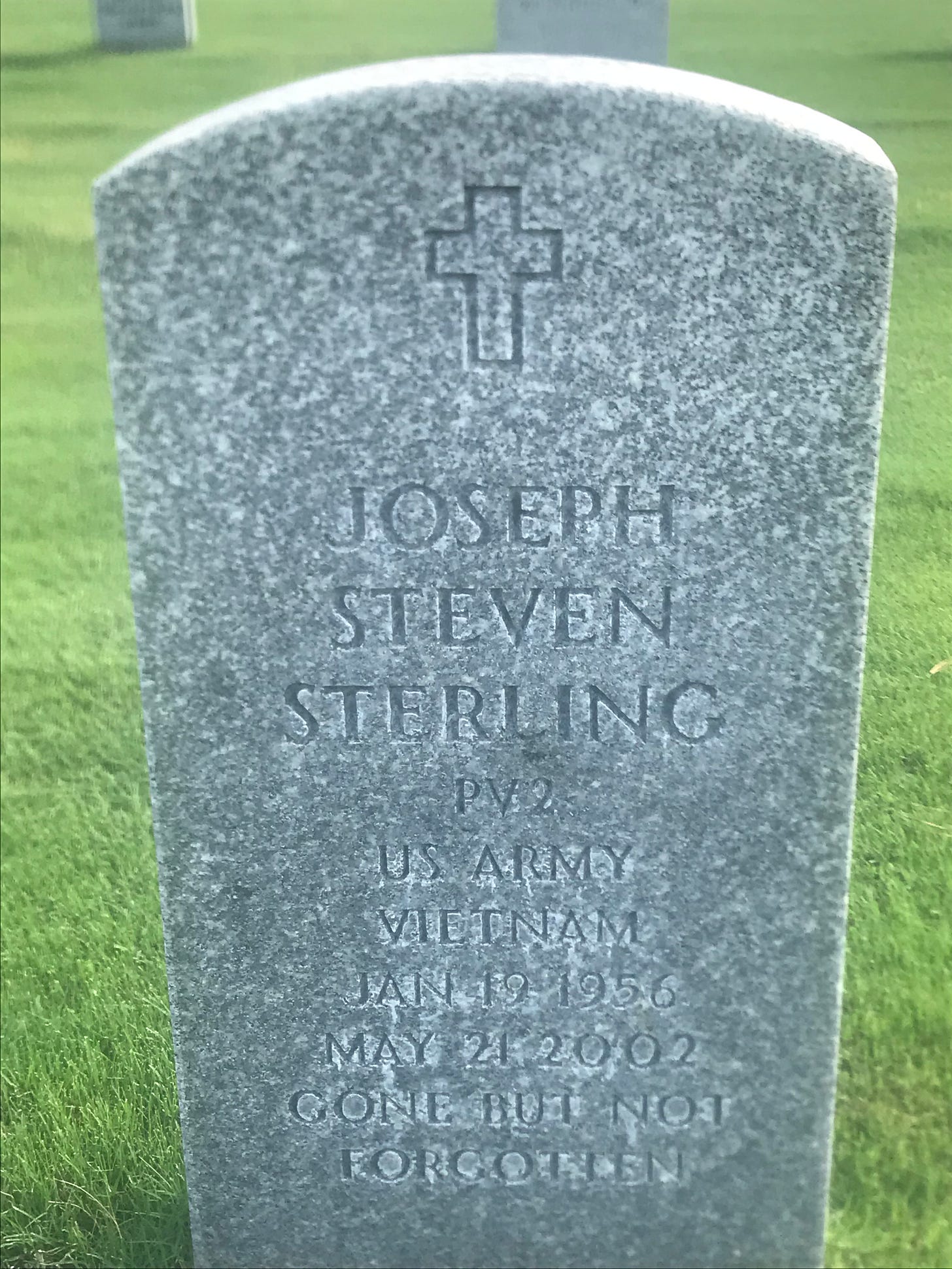 -Joseph