Saturn Devouring His Son
Come on, bounce. We're bouncing.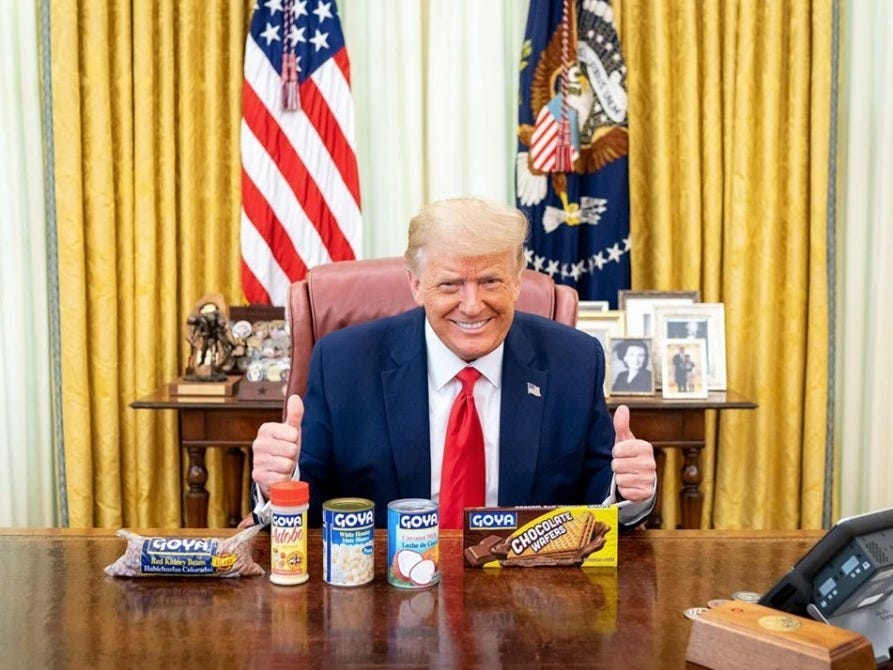 Photo: Business Insider
Ever so often Ricky B's "Yall Holla" will get stuck and live in my head for days on end. All damn day I have to fight the urge to sing this song because it's one of the most infectious tunes I've ever heard. I didn't realize until I was much older that New Orleans bounce had been a huge part of my life. Growing up in Houston (about a 5-hour drive to New Orleans) some of the biggest bounce songs would regularly play on 97.9 the Boxx. Younger me assumed what played on 97.9 was what everyone around the country listened to, but I have to give 97.9 their due. They always did a good job of highlighting local and regional music from Houston and New Orleans and this was before Katrina altered both cities. "Yall Holla" smartly samples one of the greatest songs ever fucking made, "Feel Like Funkin' It Up" by the Rebirth Brass Band.
Ricky B - Yall Holla
Bounce Another classic I remember playing on the radio was "Get Ready Ready" by DJ Jubilee. I do not like to dance and if you ever see me dancing in public, please know it was against my will. In a world where I have to hear Cha-Cha Slide and Cupid Shuffle pretty much every damn day, I would rather get sick of this song:
The best song though would have to be U.N.L.V's "Drag ´Em "N" Tha River" which was the first song I ever heard produced by the legend Mannie Fresh. The beat was so good he had to use it again. "Drag ´Em "N" Tha River" was a diss song directed at Mystikal and the song is so good even Mystikal likes it. R.I.P Yella Boy
U.N.L.V - Drag ´Em "N" Tha River
Mystikal was probably the first New Orleans rapper everyone I knew loved. Mind of Mystikal was the must own CD when I was in middle school (I'm old), but Mystikal really distanced himself from bounce. But bounce really set up the New Orleans radio domination that would happen with No Limit and Ca$h Money Records. "Yall Holla" may have been the first bounce song I was familiar with, but "Drag Rap (Triggaman)" The Showboys which is sampled here is most likely the father of all bounce. I think every bounce song ever has samples some part of it. New Orleans bounce may be worth a deeper dive in the future because this shit is so much fun:
In Other News…
"All the Presidents Men" was released in theaters in 1974, just two years after Richard Nixon resigned from office. The film is a dramatization of the Watergate scandal that forced that resignation and if you are like me and grew up in the 80's, Watergate was/is the biggest political scandal ever. In fact, the media has never stopped patting itself on the back or trying to recreate the magic that was Watergate.
The Washington Post's coverage of the scandal is one the greatest achievements of journalism making Carl Bernstein and Bob Woodward household names. You have to respect the people who took down a President while also managing to trick people into saying Deep Throat in public. Watergate was proof that the media had real power and could take down a corrupt President while making stars out of the people who broke the story. Brian Eno once said of The Velvet Underground, "The Velvet Underground didn't sell many records, but everyone who bought one went out and started a band." Watergate may have been too big and successful for it to be The Velvet Underground exactly, but Watergate did create a generation of journalists and changed journalism forever. "All the President's Men" has become the template for all "newspapers can save the world" films after it. This problem is that Watergate had consequences for the man in its center. We've been looking for the next Watergate while ignoring the crimes of every President since.
Donald Trump is the most openly corrupt president of my lifetime. It feels as if we have had Watergate almost every single day of his presidency. As poll numbers are currently showing his re-election is unlikely. Maybe the American electorate will do what the media has failed to do and actually hold the President accountable for his many crimes? (I have my doubts.) However, if Trump does indeed lose, is the media ready for a post-Trump presidency? Could the media even survive without him? Going back to 2017 it was clear that Trump was good for business. Cable news is more popular than ever. Trump's biggest enemy, the "failing" New York Times added 1 million new digital subscribers last year. We don't have a news cycle, we've been living the same day over and over again since 2016. We live in the unedited version of "The Apprentice".
I'm hopeful for a day when I don't have to think about Donald J. Trump. Just one goddamn day where that name doesn't even enter my mind. I don't expect Trump to peacefully leave office should he lose (I've expressed my crazy theories on my podcast). I am going to hope for a normal transition of power, but will the media be able to move on? We still have the potential of a full Mueller Report plus the day Trump's taxes are finally released to carry future news cycles. Trump may still dominate the news cycle even though he won't be in charge of the country. I can imagine his scandals stretching out over the next four years in the same way Hilary Clinton's scandals dominated President Obama's second term and her campaign.
I'm just ready to move on, but I'm scared we never will. I think it's unlikely Trump will ever suffer any real consequences and neither will the media. I want to place blame on the media for never holding him accountable, but the media is only a shell of what it was in 1972. Newspapers have been destroyed and cable news personalities do crimes with the President. The wealthiest man in the world now owns the paper that took down Nixon. They killed Gawker. I grew up in a world where the press could end a corrupt President, but I live in a world where that only happened that one time and that was because the guy quit.
In Other Other News…
On Wednesday, the President decided to blatantly violate federal ethics laws. Federal employees are prohibited from using their positions "to endorse any product, service or enterprise." (See above.) Goddamn I am sick of this man.
This is the last time I will ever write about him.
Picture of the Week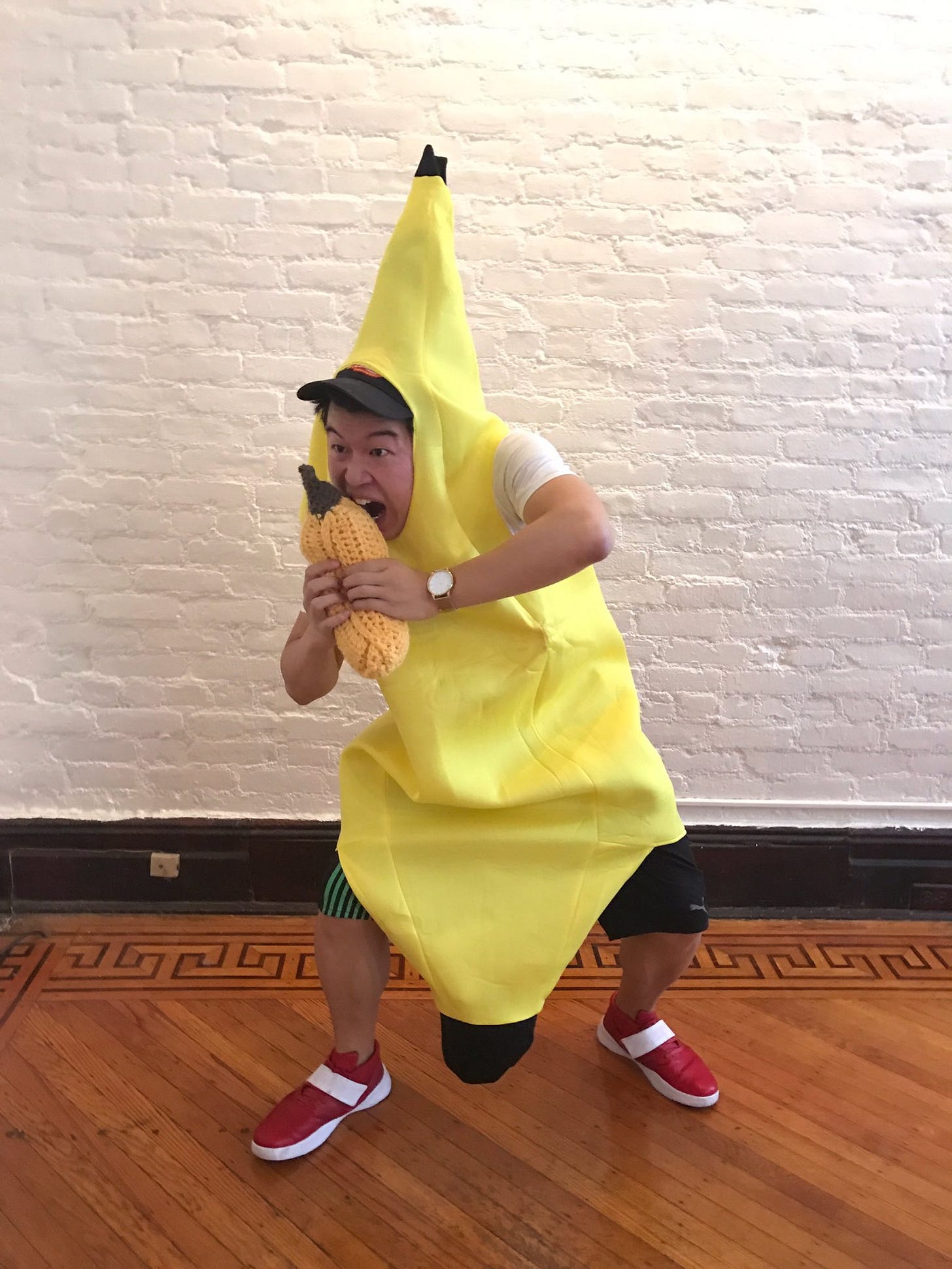 Photo: @leyawn
-Joseph
You can hear me on the Twostonians Podcast usually bi-weekly, but don't hold us to that.
DISCLAIMER - All views, thoughts, and opinions expressed here or anywhere are my own and do not represent the opinions of any entity whatsoever with which I have been, am now, or will be affiliated or employed.